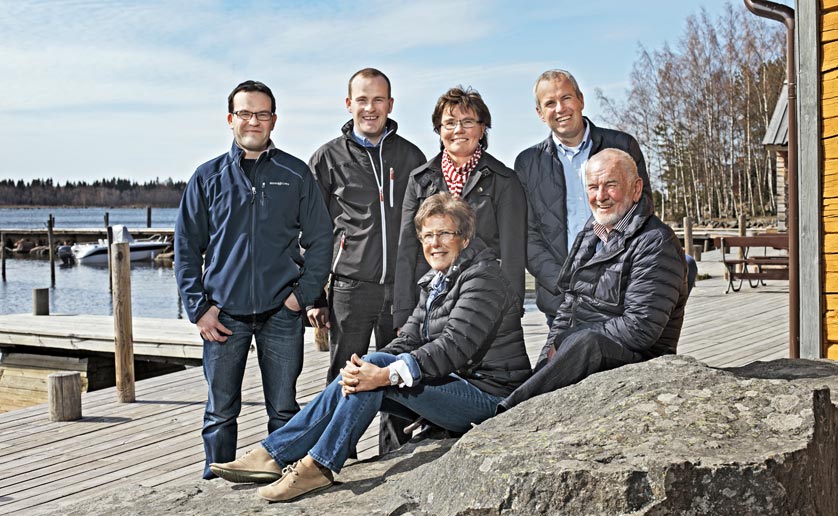 SARGO represents a whole new boat breed from Finland. Our brand is based on half a century of boatbuilding know-how. A true family secret.
SARGO boats are created, designed and built by people who have been in the business since 1967. In our DNA you can trace the pioneering tradition of the renowned Minor brand founded by the legendary boatbuilder, Mr. Edy Sarin, over 50 years ago. In June 2014 we decided to launch a new brand SARGO. Behind all this you find one boatbuilding family, the Sarins, who are continuing their international success story into a third generation.
The home of all SARGO boats is a region known as Ostrobothnia situated along Finland's West Coast, in the vicinity of a town known as Kokkola (Karleby, in Swedish). The local people are known to be tough, practical, independent and inventive. The genes of the new SARGO brand are therefore deeply rooted in the region's very strong boatbuilding tradition.
SARGO's core strength stems from its common sense genes and its demanding, nearly Arctic home environment. For several decades both of these factors have contributed to the uniqueness of our boat brand and our no-nonsense boatbuilding philosophy. Even a short test drive at the helm of a genuine SARGO will reveal the secret of this unique state of mind, wherever your favorite waters may be. SARGO breed is one of a kind.